To skip a month:
Log into IPSY.com
Click on "Account"
Click "Edit account settings"
Click "Membership"
Click "Skip a Month"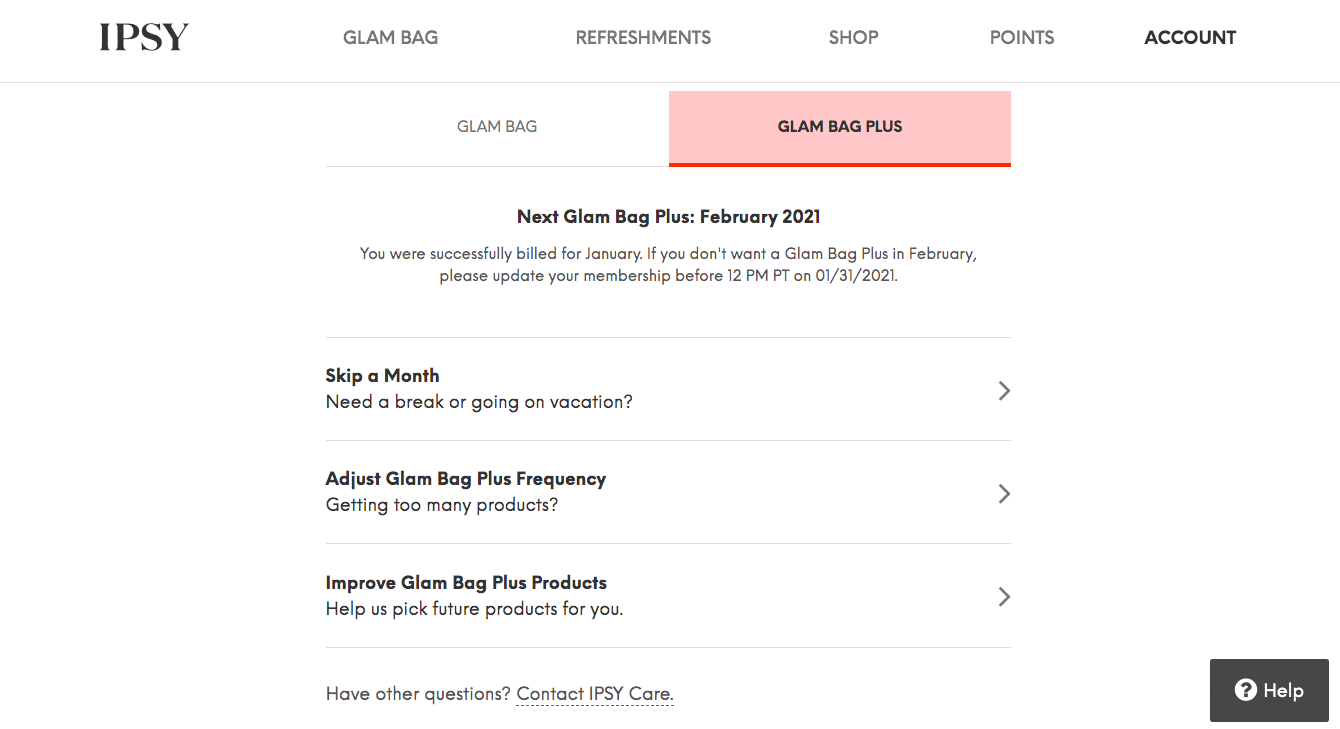 You can pause your membership for the duration you requested. We'll send you an email reminder before your membership restarts again.
Keep in mind that you must have an active Glam Bag or Glam Bag Plus membership to be eligible for your quarterly Glam Bag X.