Wondering where your package is? You can find your tracking code for the current month by:
Receiving an email from IPSY with the subject line: "Your bag has shipped!"
Locating the "Track Your Glam Bag" link on IPSY.com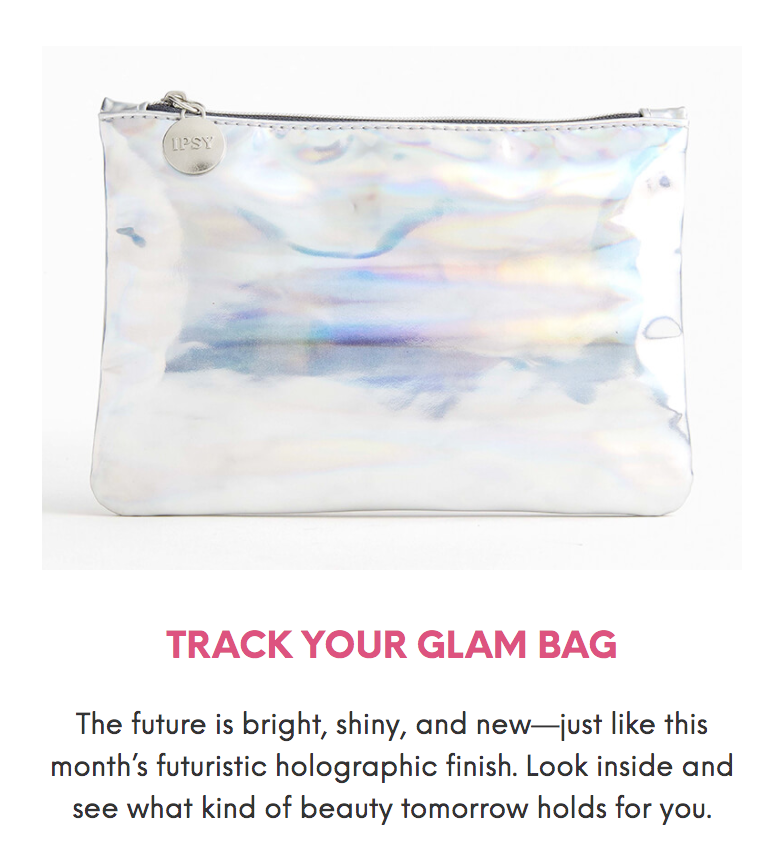 Clicking Account → View Membership → Track Your Bag

Viewing your bag timeline on IPSY.com. It should look like this: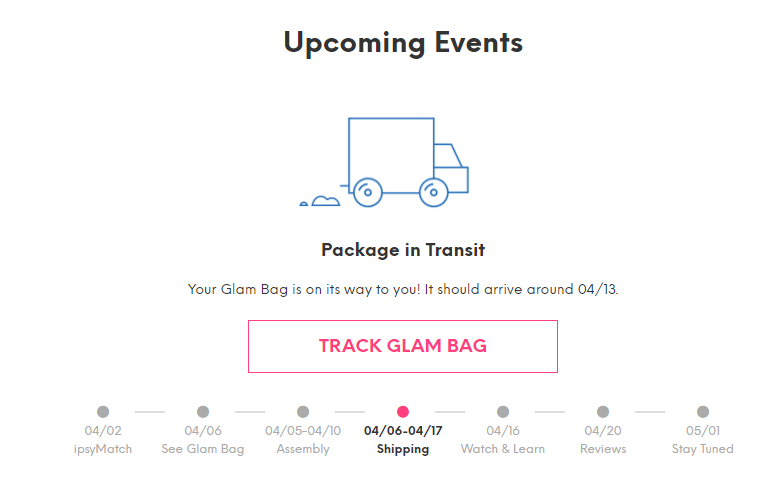 Asking the IPSY Glam Bot where your package is! Click here and ask, "Where is my order?" and it'll take you through the steps to locate your package.
Don't stress if you notice other Ipsters have their tracking codes before you – we send the emails in batches, so not everyone will have access to their code at the same time.
If you never got a tracking email, check your spam or junk folders and mark IPSY@e.IPSY.com as a safe sender.