To view your monthly product assortment, log into your IPSY account and select "Glam Bag". From there, you can access your past Glam Bags and see our monthly feature and fun content from our creators.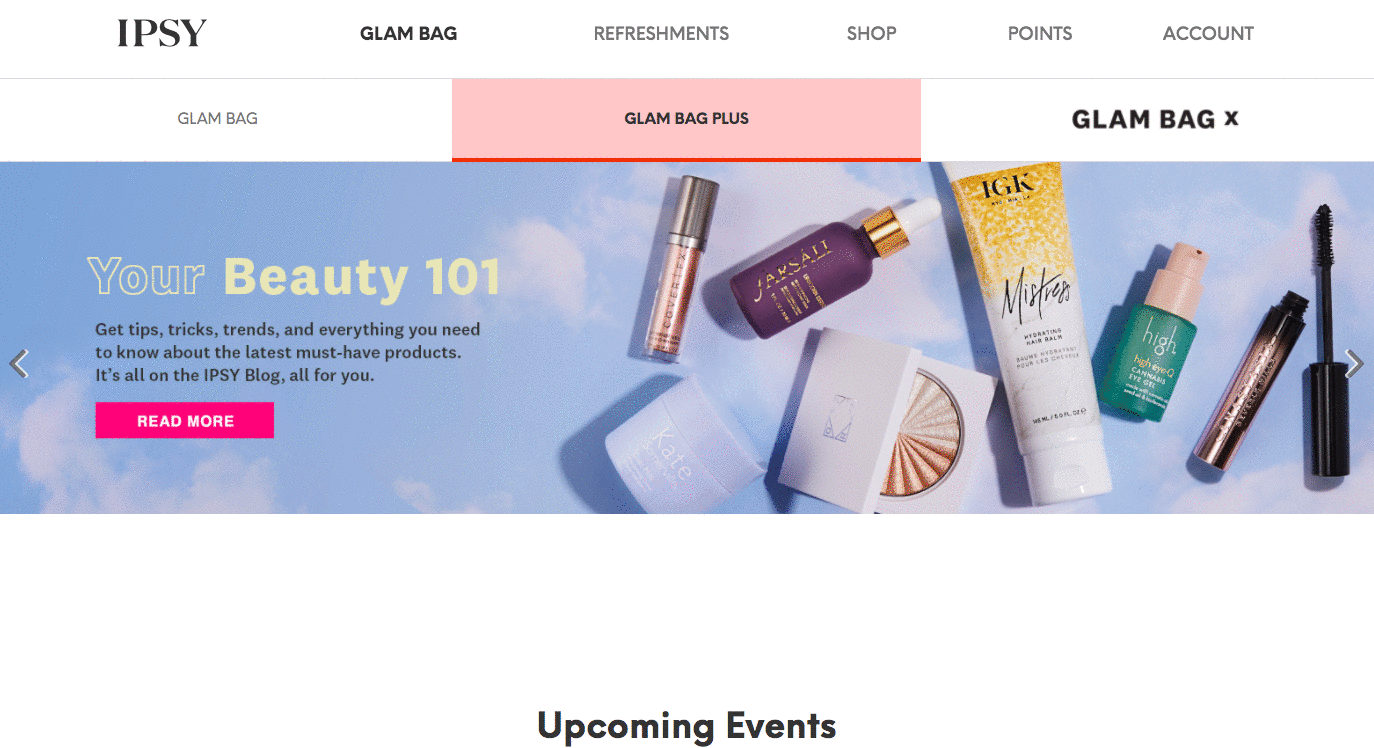 (Products displayed are for demonstration purposes only.)
Once your payment for the month goes through and we've prepped your Glam Bag for shipment, your 5 personalized Glam Bag items will also be revealed on that month's Glam Bag page (around the second week of the month). We hope you love your bag!
Note: You can give feedback on your products by clicking "Review" below each product. The Review buttons will appear once shipping starts, around the mid-point of each month.
Where's the list of all the products for the month?
You can find the list of all the products for the month on the Glam Bag page. Below your 5 items for the month, you'll see a "See All Samples" link.
What is going to be in next month's Glam Bag?
It's a surprise!
Early in the month, we'll feature a few of our favorite products via email and across our social channels: Facebook, Instagram, Twitter, YouTube, and Snapchat (IPSYOfficial)
We want to give you a taste of what's coming up, but we don't reveal your specific bag combo until around the 2nd week.