Your IPSY membership will automatically renew, but you can cancel any time with no hidden fees.
To cancel your membership:
Log into your IPSY account and go to Account → View Membership → Management Membership (or click here after logging in).
Click "Manage Membership", then "Help me stop my membership."
A pop up will ask if you want to Skip a Month instead. If you don't want to skip, click "Continue cancellation."
Please help us understand your reasons for cancelling by picking up to 2 reasons, and continue. We will email you a link that you must click to confirm your cancellation.
Make sure you're logged into your IPSY account, then click on the link in the email we sent you to finalize your cancellation.
If you do not click on the link in the email, or are not logged in to IPSY.com when you click it, your cancellation request will not be processed.
PLEASE NOTE: You must confirm your cancellation via email by 12pm PT on the last day of the month if you don't want the upcoming month's Glam Bag. If you confirm your cancellation after 12pm PT, your membership will not end until the following month.
If you have other active memberships, you will need to cancel them separately. Learn how to cancel your Refreshments membership here.
Here's a video on how to cancel: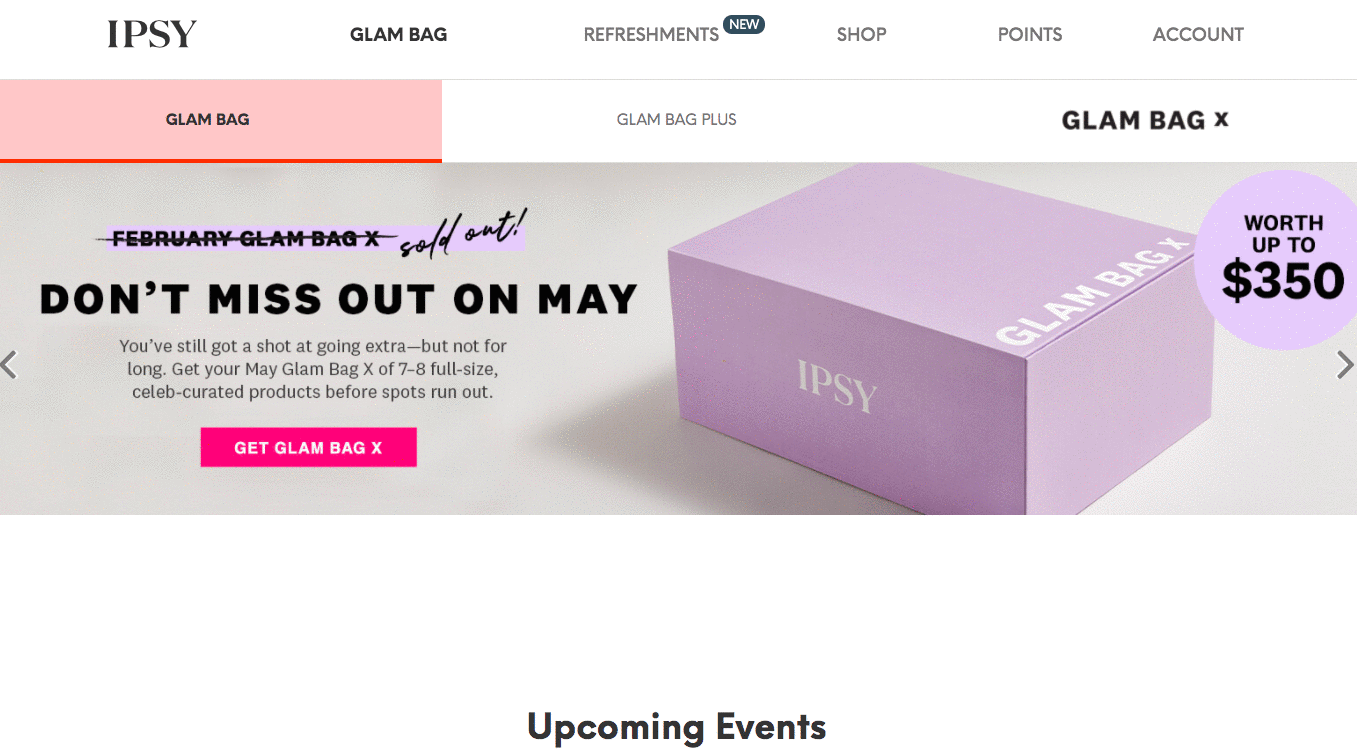 I have an annual membership. Will I get a refund?
If you cancel your annual membership, you'll still get the rest of your Glam Bags for the year, but your membership will not renew for another year.
What if I have Beauty Boost with my Glam Bag Plus?
If you cancel your Glam Bag Plus, your Beauty Boost membership will be canceled automatically.